Donald W. Sjoberg
Past President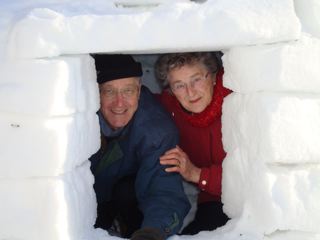 Born November 2, 1930 on the family farm near Clanwilliam, Manitoba, son to John and Winnie Sjoberg, and brother to Lawrence seven years older. Pastor Arvid Vikman (ordained 1919) came 250 kilometers for the baptism at Bethlehem Lutheran Church, Scandinavia/Erickson, organized 1891. Twenty three years later Don succeeded Pastor Vikman as pastor at Augustana Lutheran Church in Edmonton, Alberta. His ordination took place in his home congregation with President Oscar Benson presiding. Dr. Eric Wahlstrom represented Augustana Theological Seminary in Rock Island, and Dr. Otto Olson came from the Lutheran College and Seminary in Saskatoon, Saskatchewan. Other clergy present were Rev. Uno Lundmark, Canada Conference President; Dr. Anton Nelson, Regional Director; Rev, Vernon Sundmark, cousin to Don, sponsor; Rev. Harold Manson, pastor loci.
Following graduation from High School, Don's pastor, George Nelson, encouraged him to pursue studies at Luther College, Regina, Saskatchewan, where Don met several students intending to become pastors. With them, Don entered the University of Saskatchewan at Saskatoon, residing at the Seminary, taking some seminary classes and going to parishes on weekends to lead services. During this time Don was active in the Lutheran Student Movement serving as President of the Region.
Upon graduation in 1953, Don married Trudy Woldrich, and the two of them traveled in Europe visiting relatives in Austria and Sweden. From 1954 to 1960 Don served as pastor of Augustana Lutheran Church in Edmonton. In 1960 he became Regional Director of Missions which continued after merger until 1970 when he was elected President of the Western Canada Synod. In 1985 he became National Bishop of the Evangelical Lutheran Church in Canada, a position he held until his retirement in October, 1993.
Trudy and Don are blessed with three daughters and one son, six grandchildren and four great grandchildren. During their retirement years they are grateful for health and the opportunities to volunteer their time and ministries.
Thanks be to God.